Hey, we'd like to share with you the amazing experience QlikWorld provided to its Customers and Partners alike. It was fantastic, and we're still buzzing with excitement about all that happened in and around Mandalay Bay Las Vegas on April 17–20!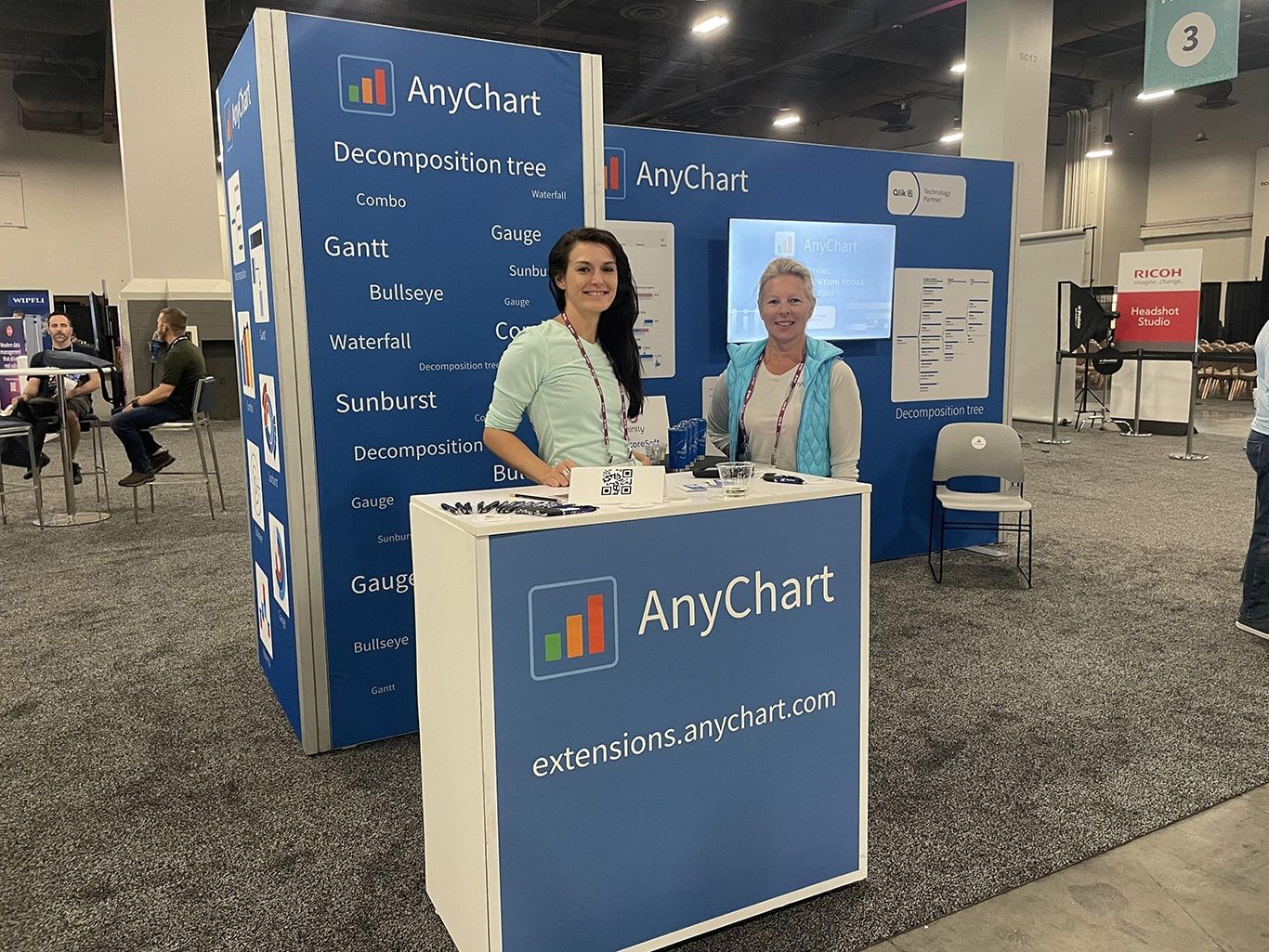 First and foremost, our Decomposition Tree extension for Qlik Sense stole the show!
Released earlier this year, it is unique and exclusive to Qlik. It was the talk of the town and everyone stopped by our booth to see it in action.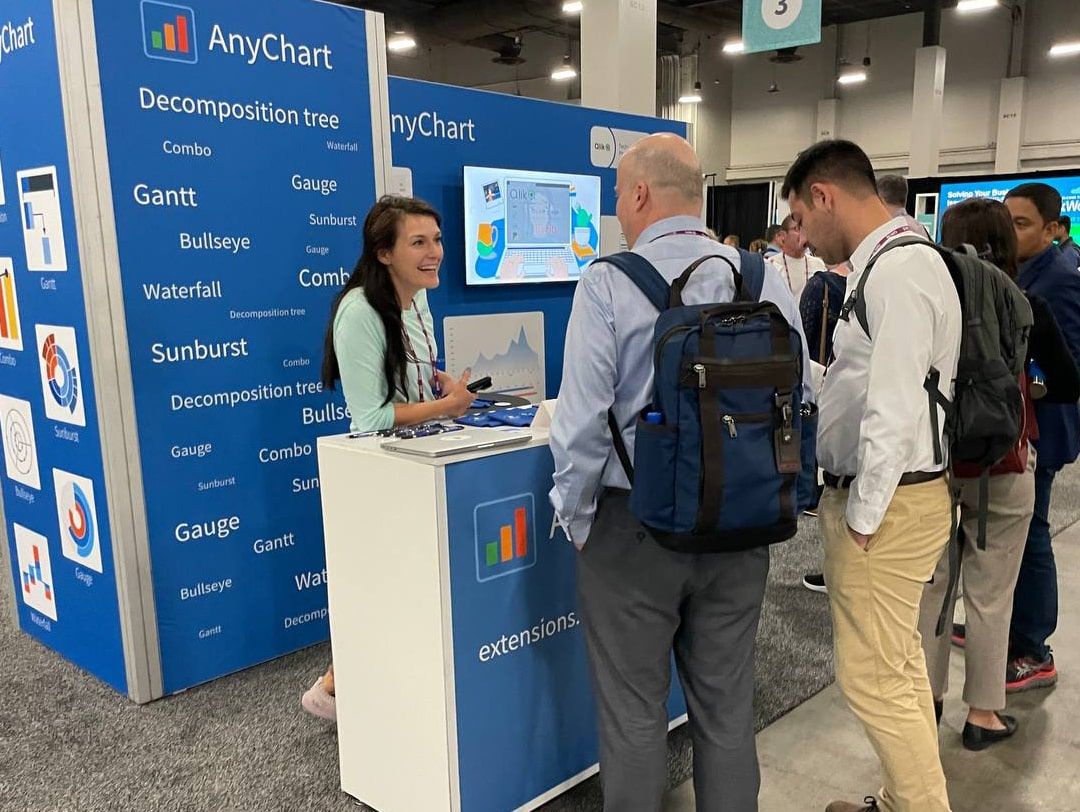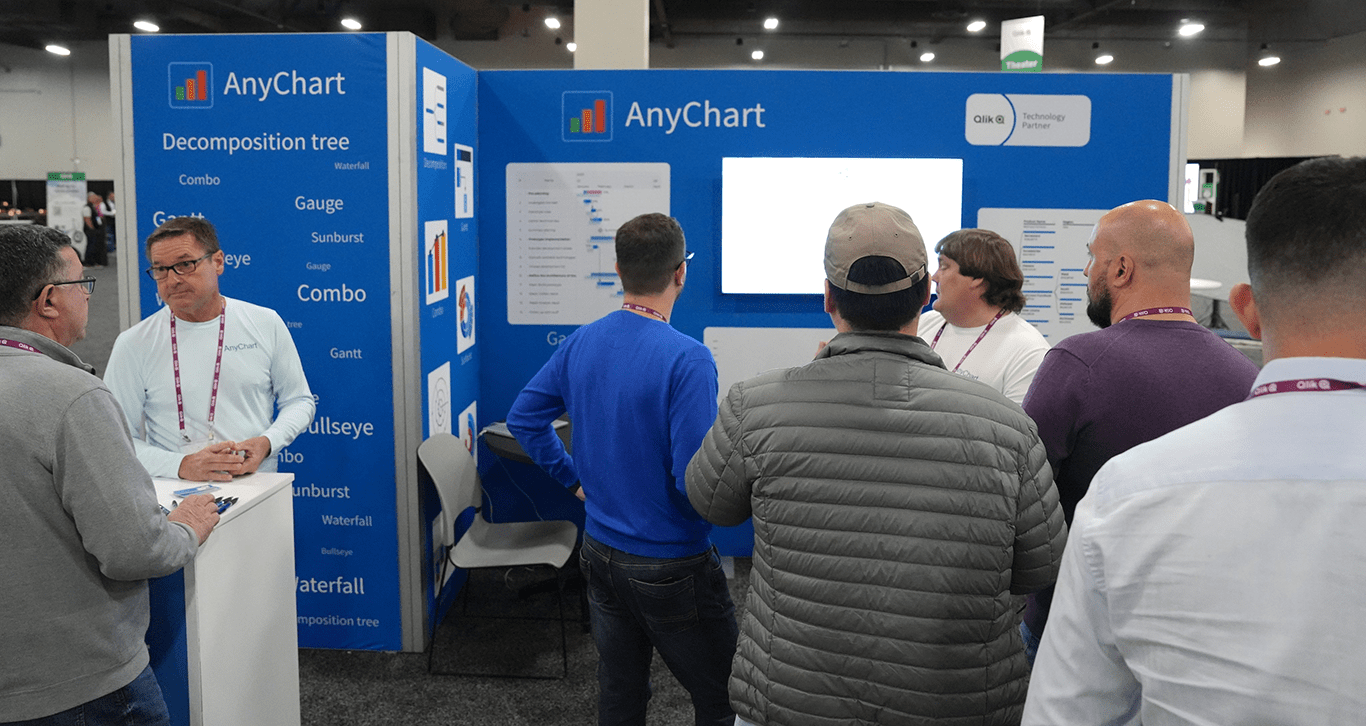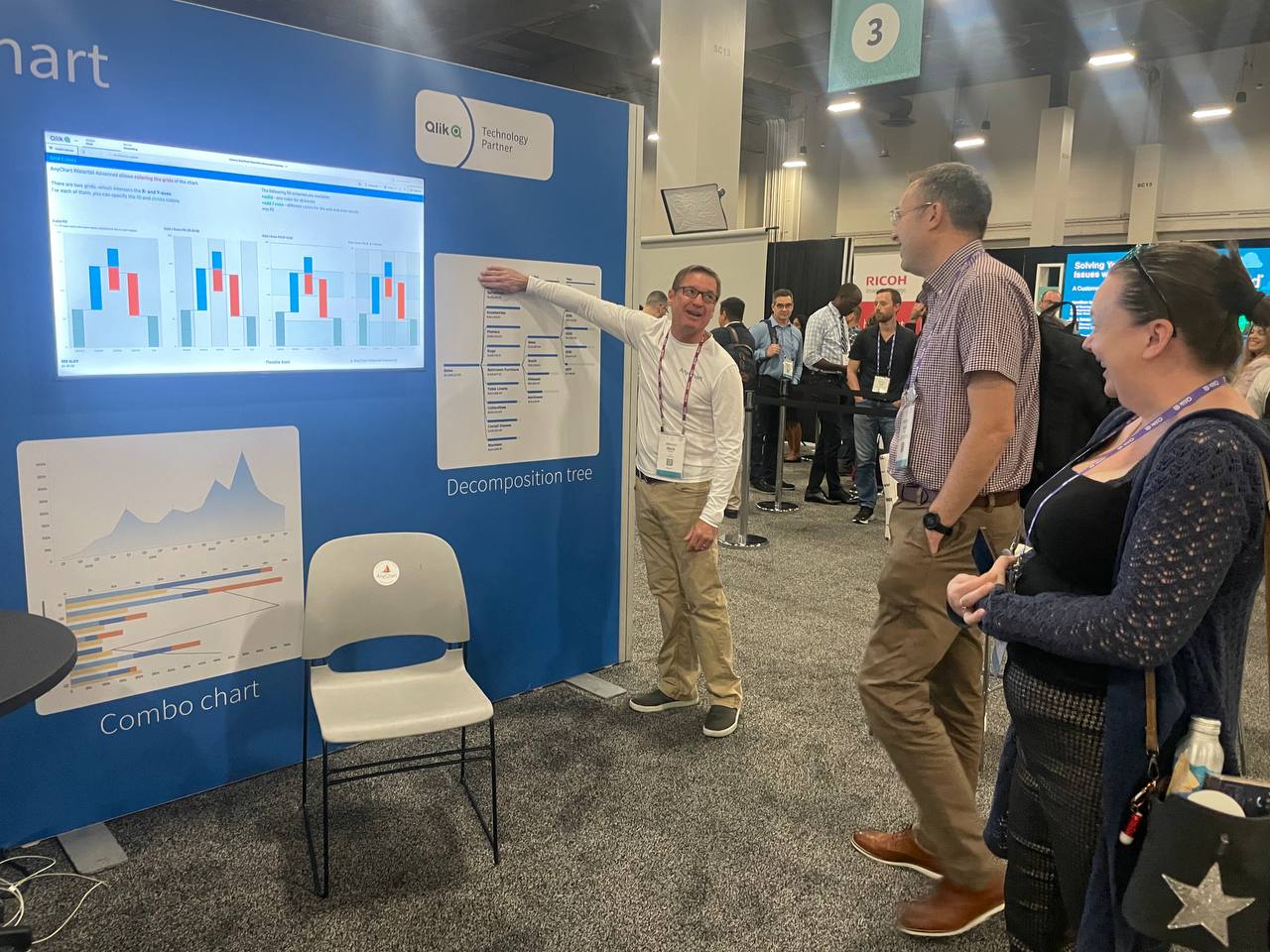 Not only that, but our Gantt, Combo, Sunburst, Bullseye, and other Qlik extensions also got a lot of love. It's no surprise, really; they bring new opportunities beyond what's been standard in Qlik Sense.
During QlikWorld, we released a major upgrade with shiny new features, only adding to the excitement!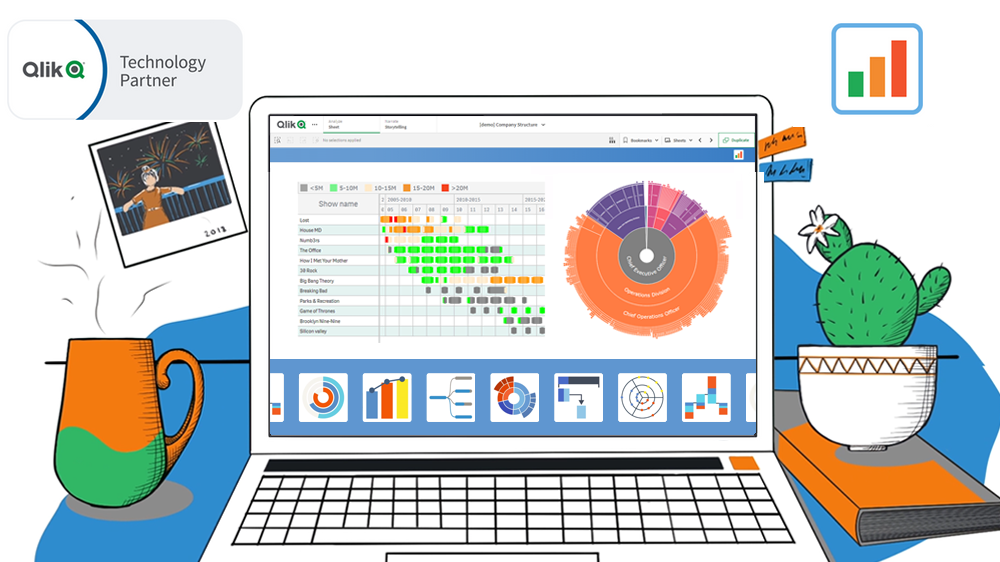 So, our booth was always bustling with times of standing room only! And we had a blast demoing the extensions and answering questions.
was literally "standing room only" at the @AnyChart booth all of Day #1 here at #QlikWorld 2023 in Las Vegas.. I listened in on a few of the demos - some amazing solutions can be done with ease with @Qlik + #AnyChart - put your big challenges to them, and be ready to be wowed ;-) pic.twitter.com/MFWrAkHs1x

— Dez Blanchfield (@dez_blanchfield) April 19, 2023
We were overjoyed to have some of Qlik's high-level executives stop by our booth! It was an honor to have the attention of Qlik's CFO Dennis Johnson and CMO Chris Powell.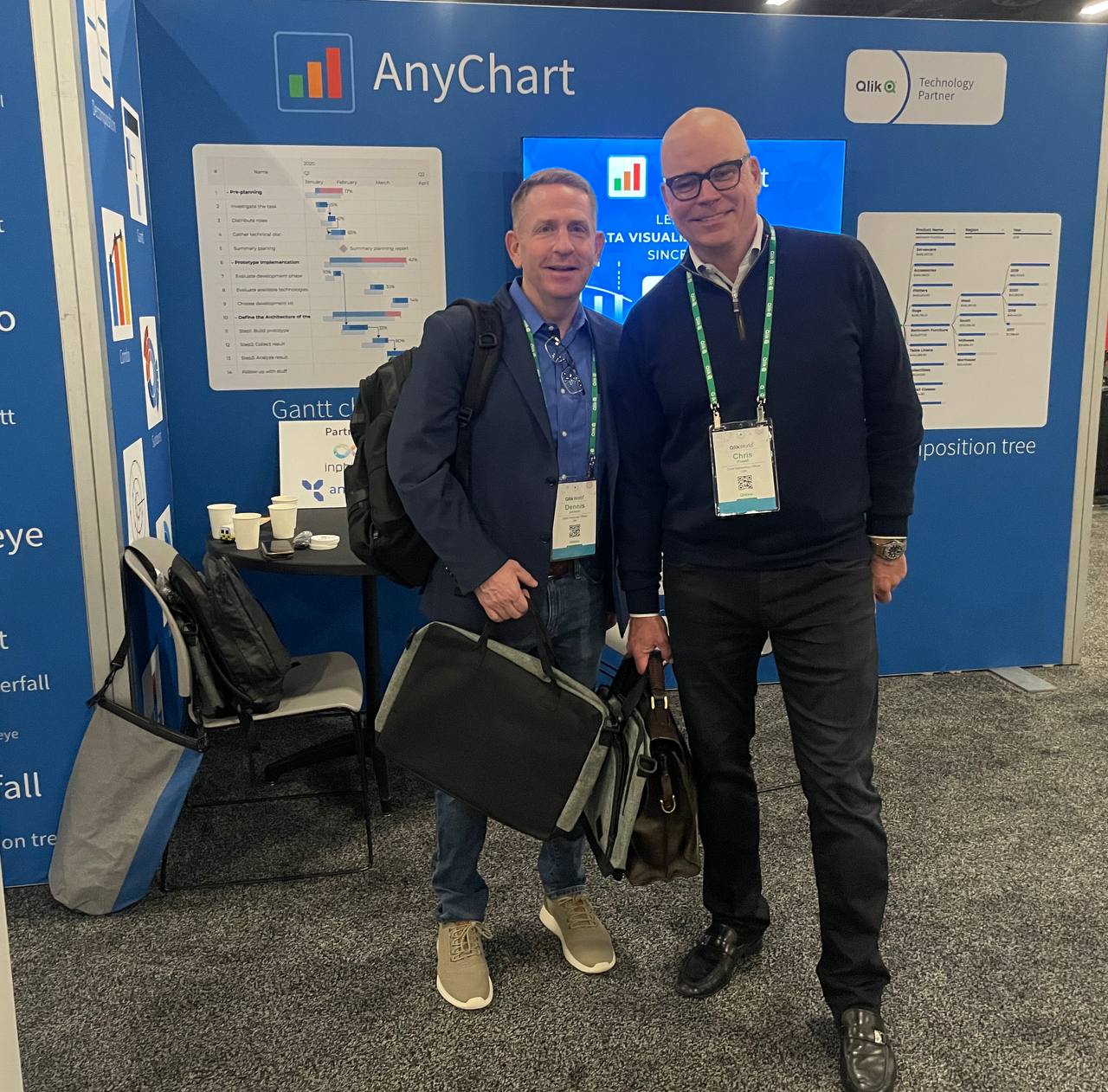 But it wasn't just about showing off our own products. There were plenty of amazing keynotes, workshops, and of course the Qlik team was always available to help and assist everyone at every turn.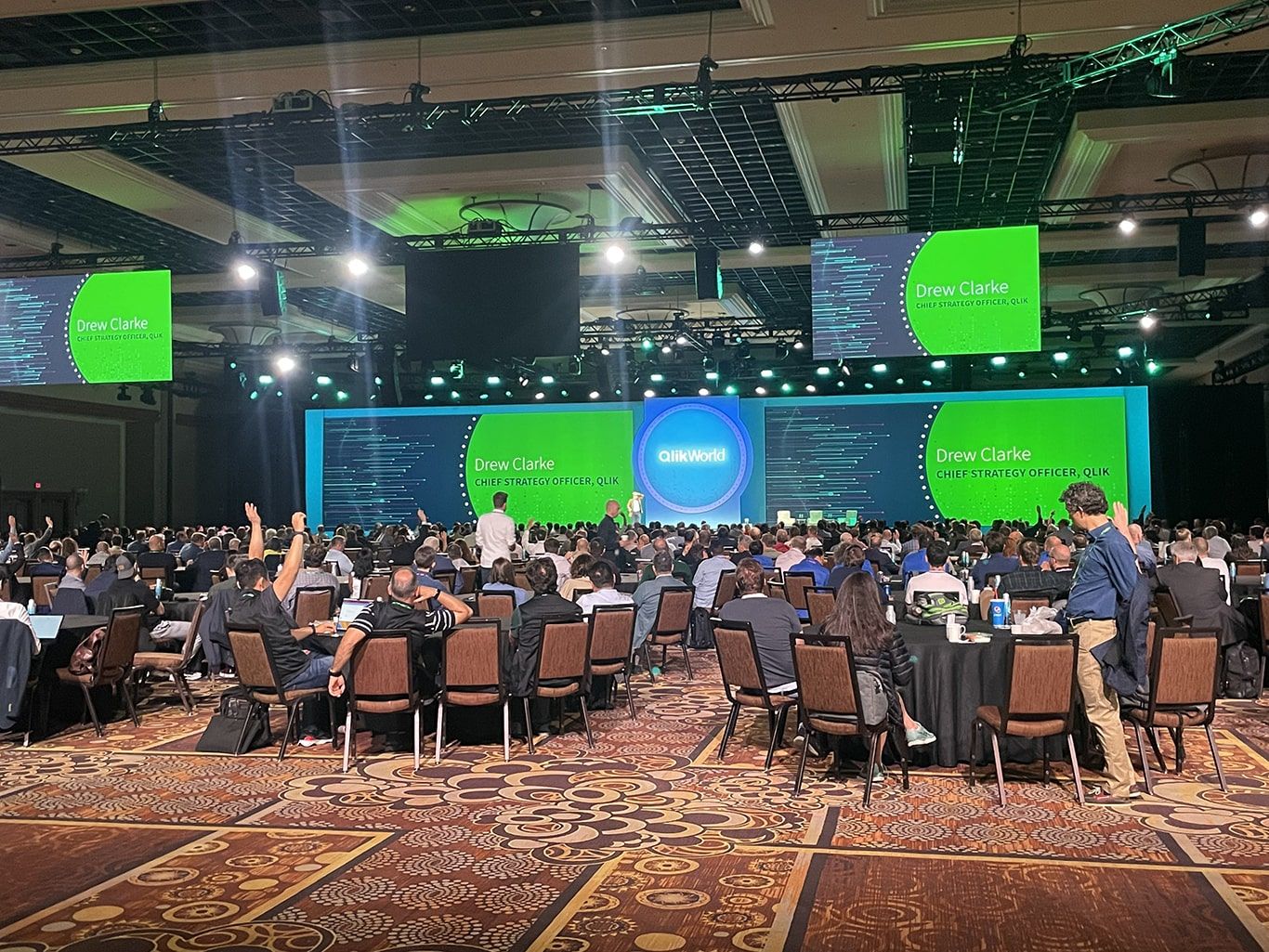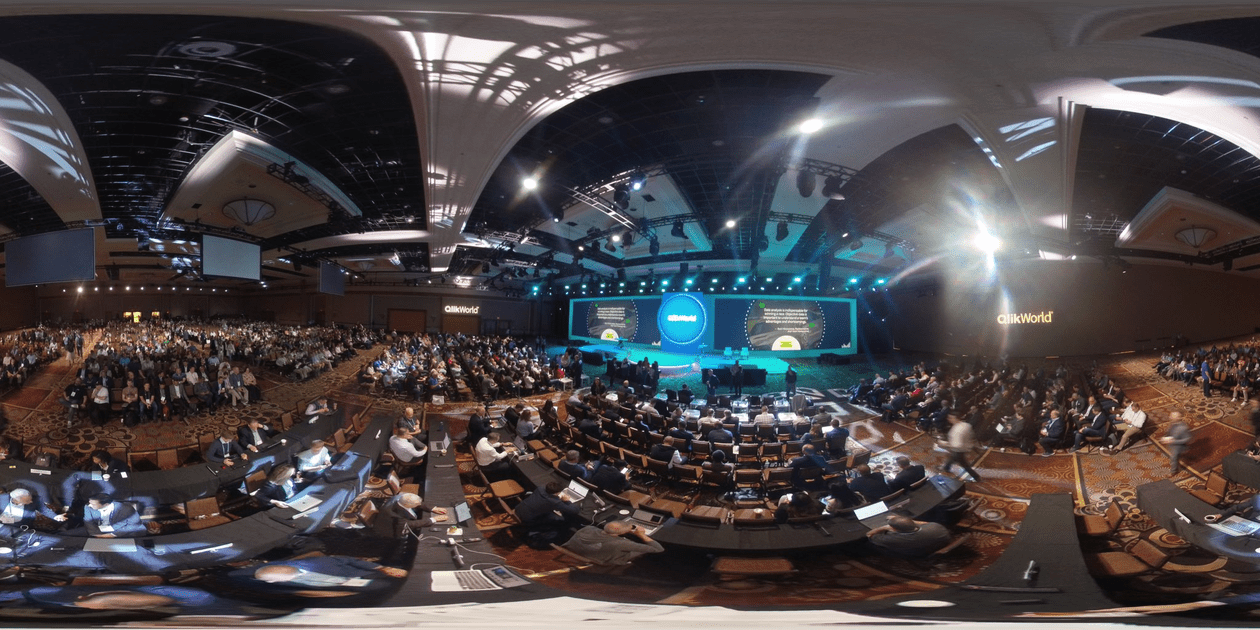 We also got to meet our incredible new partners in person, Inphinity and ancoreSoft, and even present the first results of our technology integration. It's amazing to see what we can accomplish when we all work together.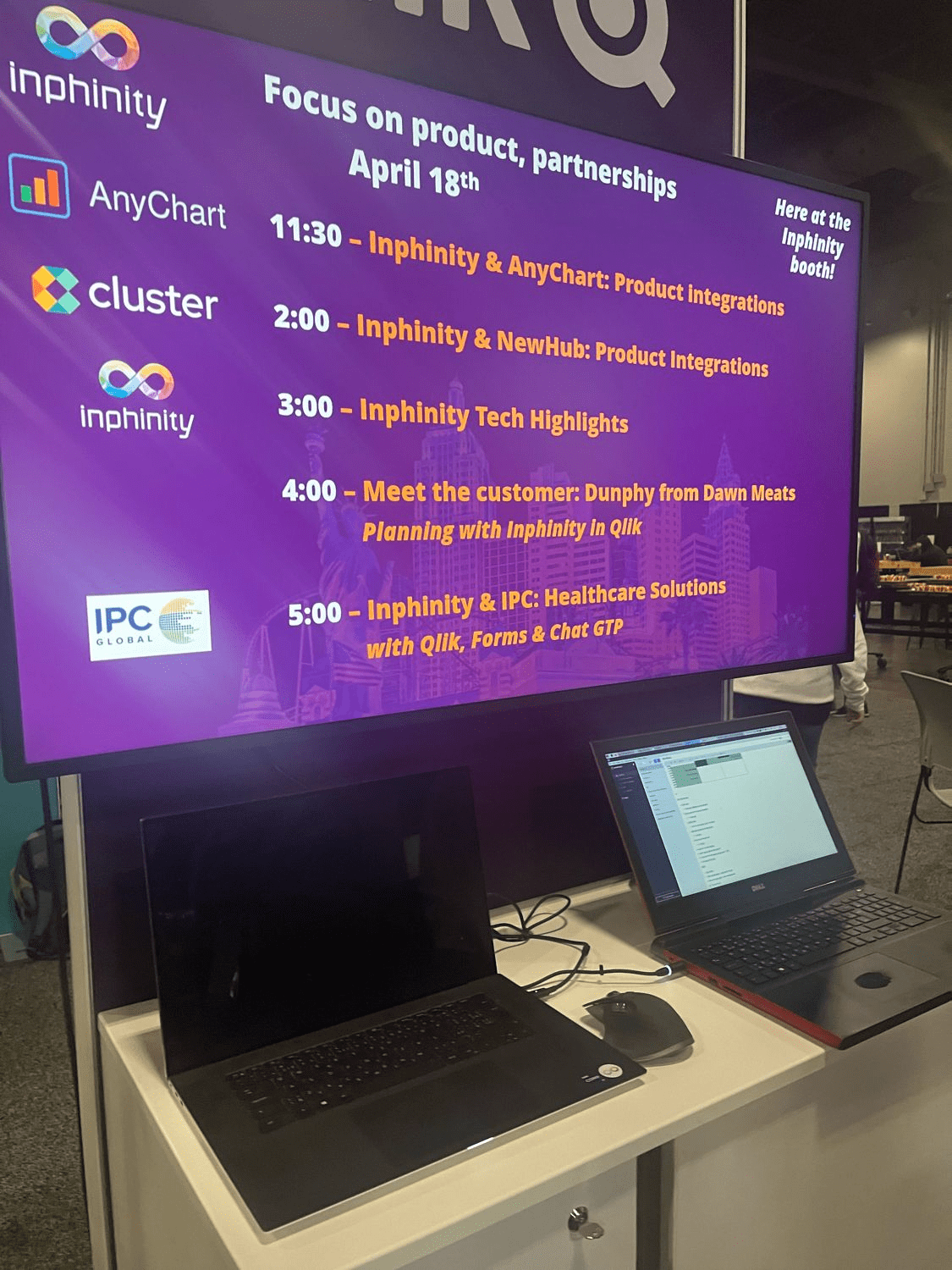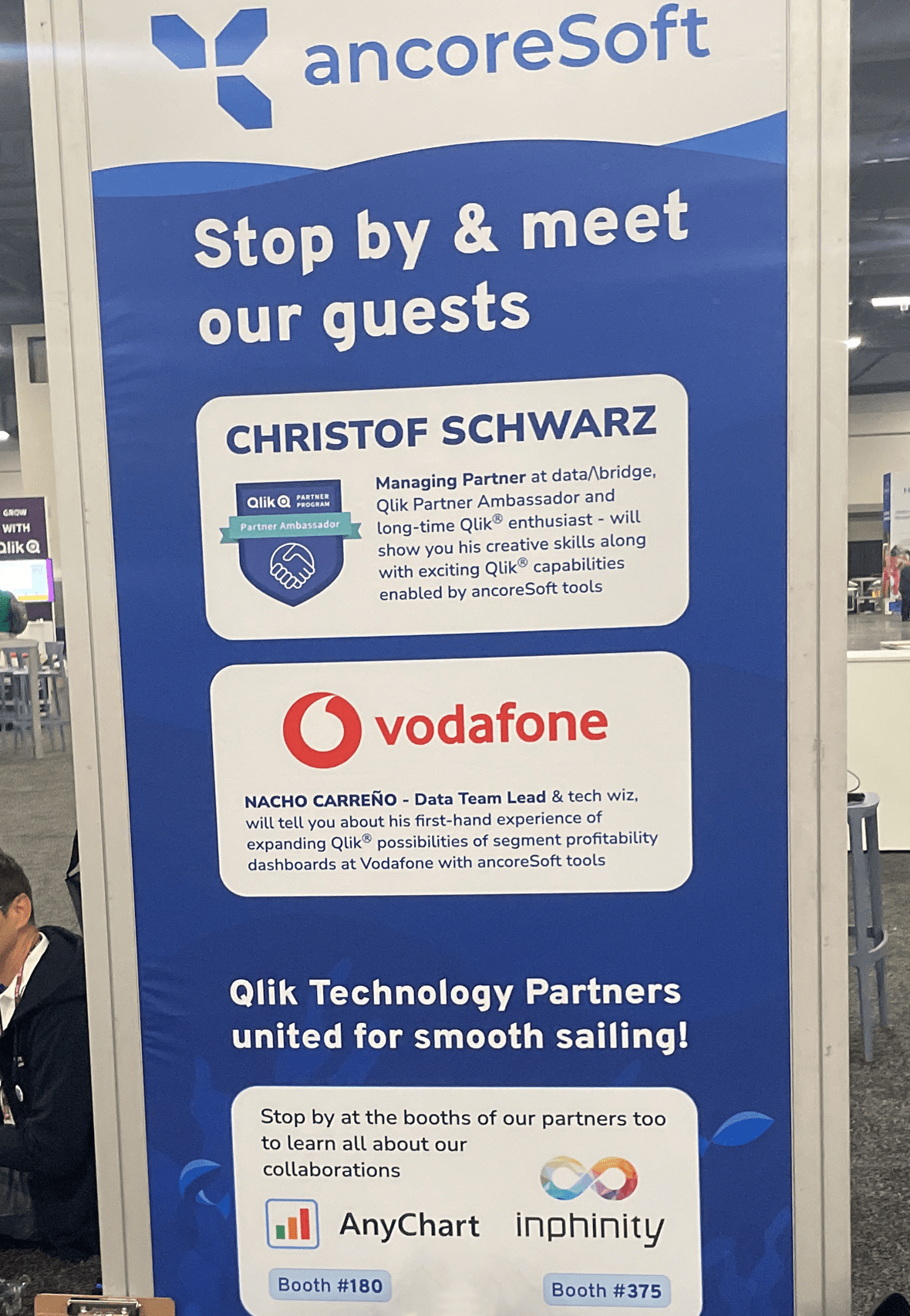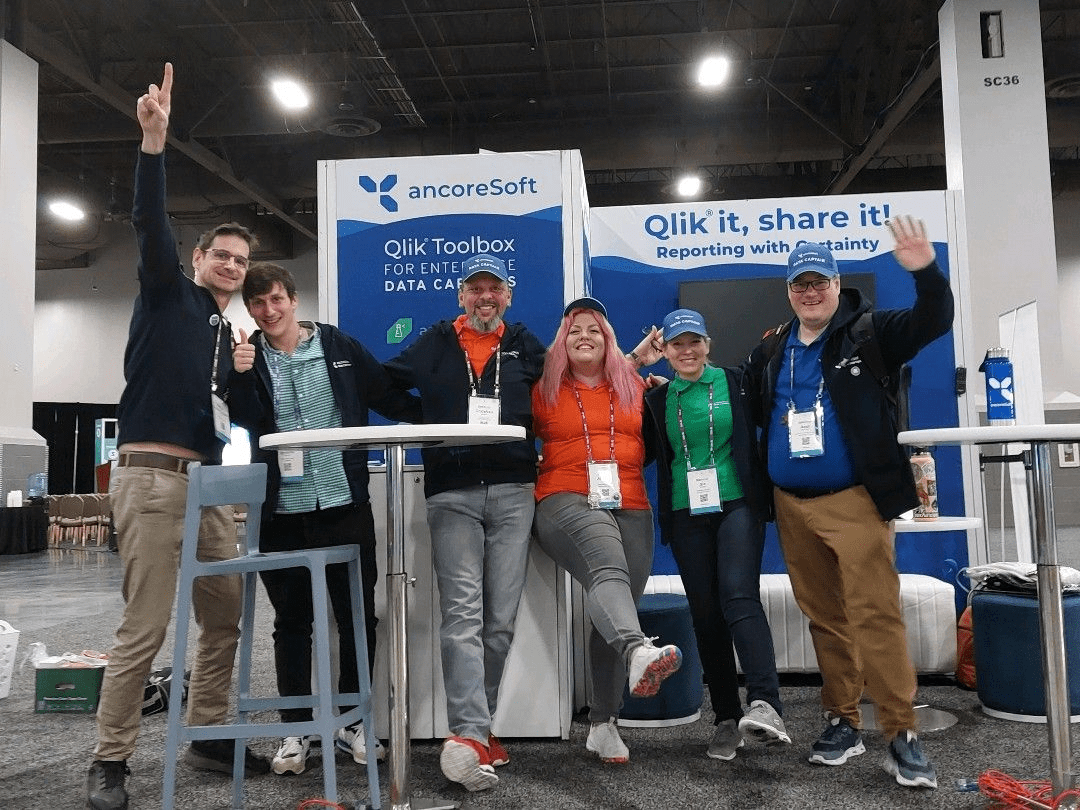 To top it all off, it was a very special moment to see our charts on display during Qlik's partner engineering session with Hugo Sheng, Senior Director of Partner Engineering, and Dalton Ruer, Senior Solutions Architect. Again, our Decomposition Tree was front and center.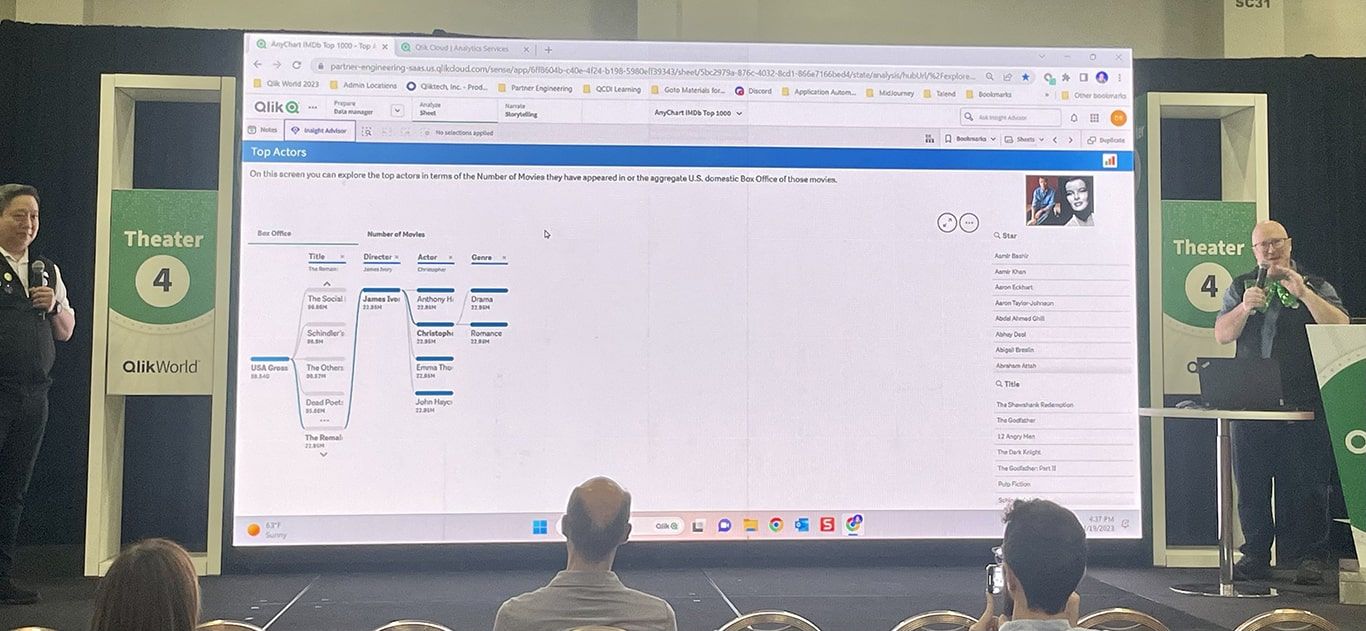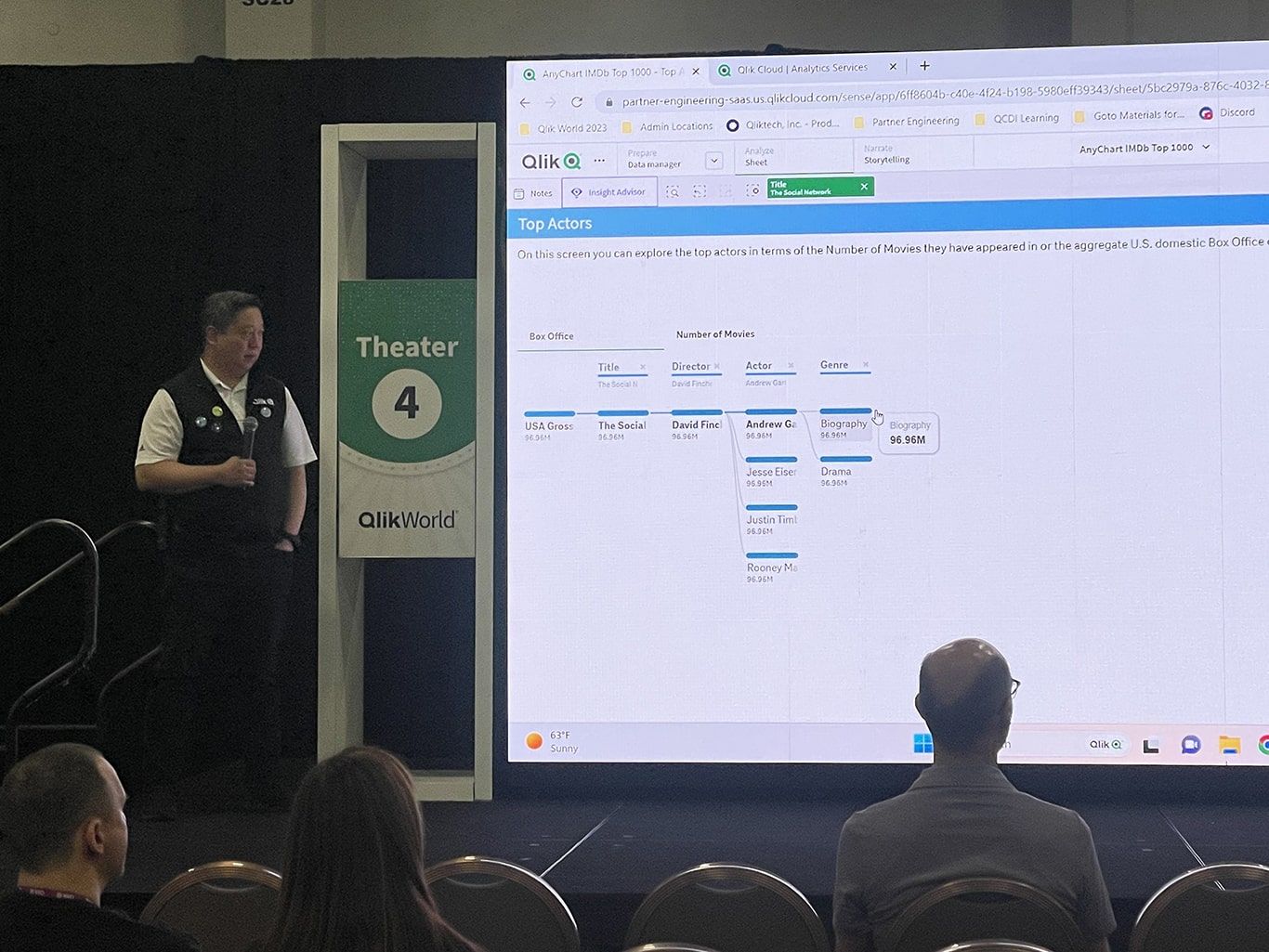 QlikWorld's final night at Allegiant Stadium was unforgettable, with all participants getting in on the fun!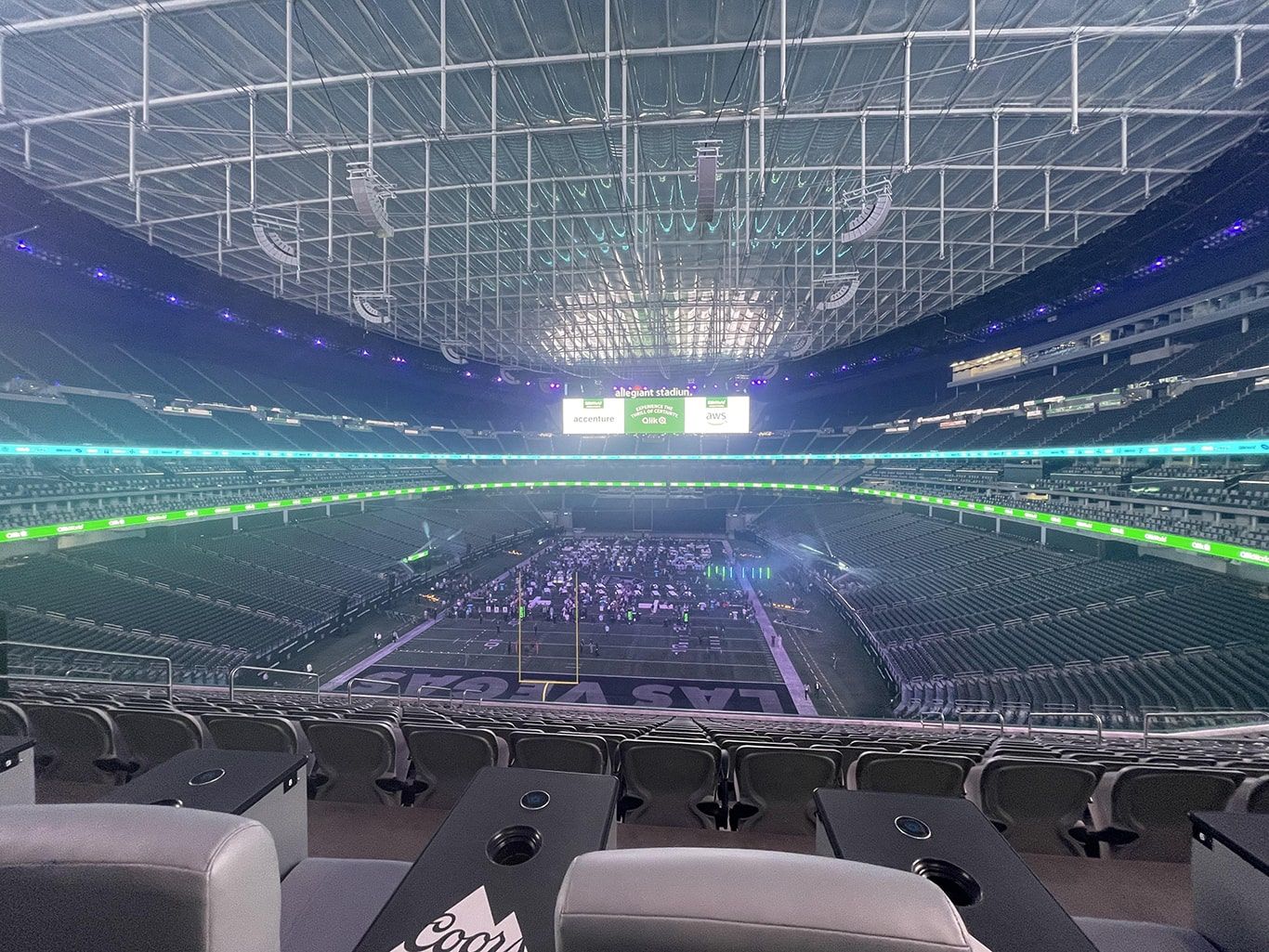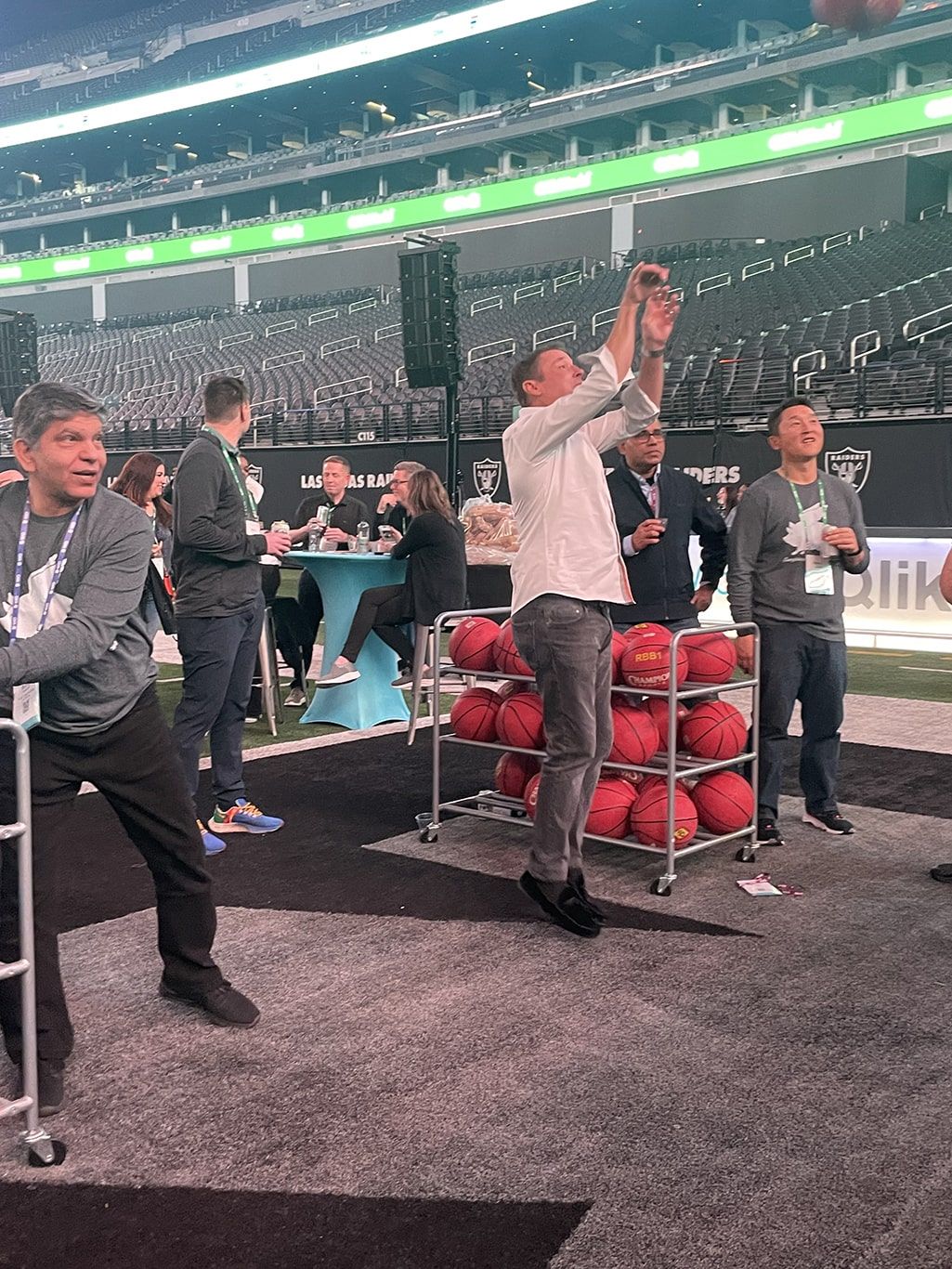 We were grateful to have the opportunity to let Mike know how wonderful the week had been.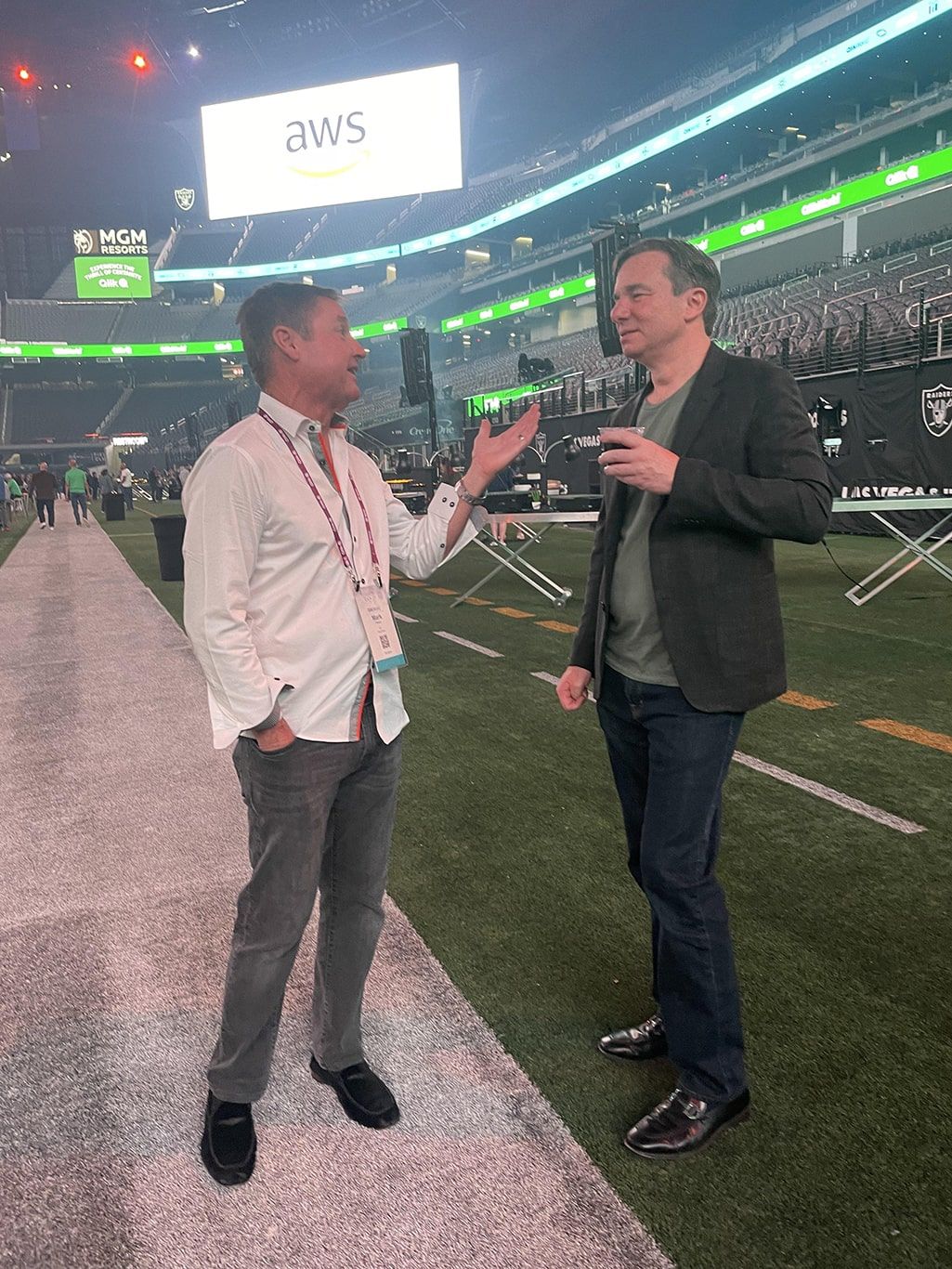 All in all, QlikWorld 2023 was a resounding success for us. We met so many amazing people, had so much fun, and made some great connections. We're still in the midst of following up with the hundreds of leads we collected at QlikWorld and developing new partnerships. There's still a lot of work ahead, but we're loving every minute of it!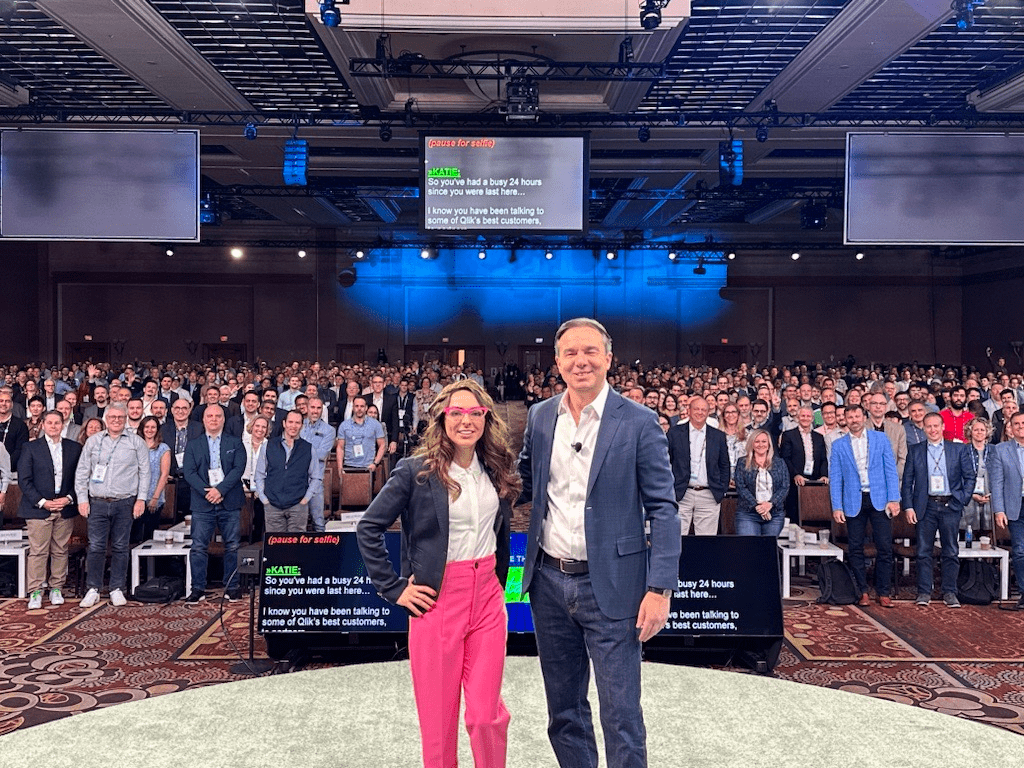 We can't wait to see what the future holds for us and for Qlik, and we're grateful to have been a part of such an incredible event.
Thank you, QlikWorld! Viva Qlik and AnyChart!
---
Photo credits: AnyChart, Qlik, ancoreSoft, Inphinity, theCUBE, Dez Blanchfield.