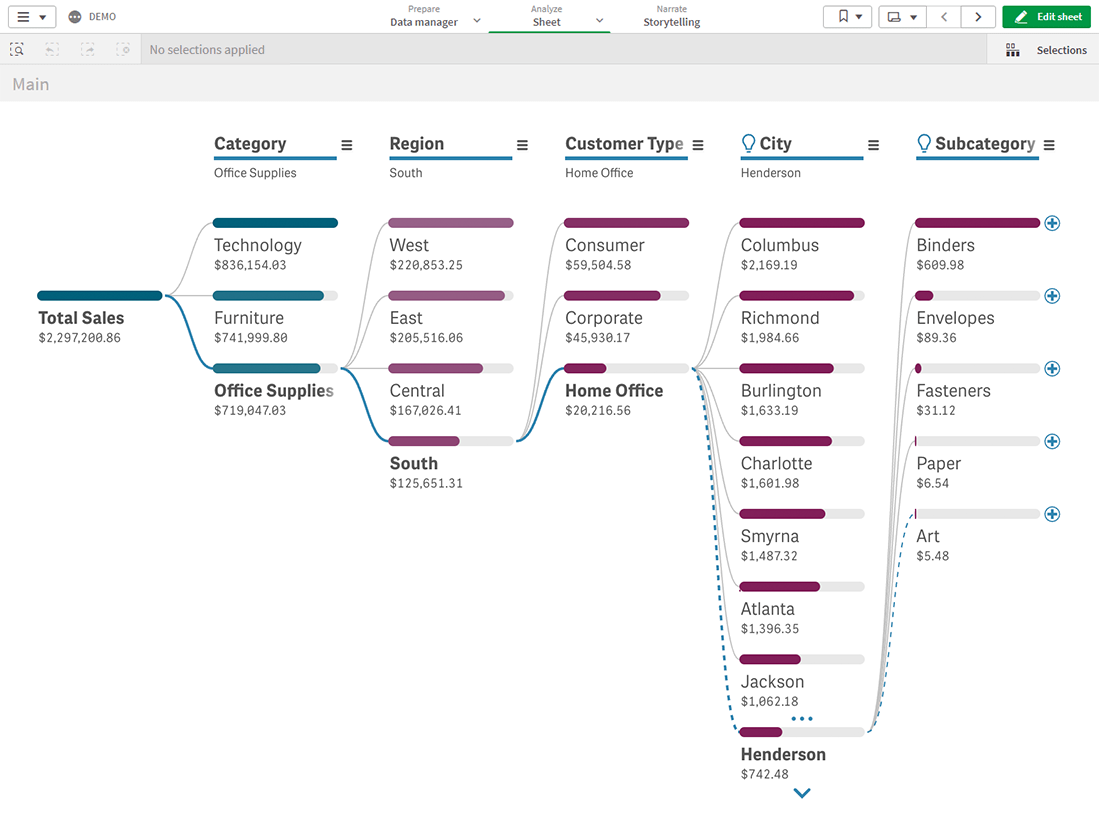 Decomposition Tree Extension for Qlik Sense is a cutting-edge tool to create elegant decomposition trees and the only way to add charts of this type to your Qlik Sense app. Disaggregate your data across multiple dimensions, identify which factors affect the core metrics, and optimize your business performance and profits!
The granular data presentation a decomposition tree provides is perfect for ad hoc exploration and root cause analysis. Simply choose the measure you want to analyze and see how it breaks down across multiple dimensions. A variety of built-in features lets you quickly adapt the visualization to your data and goals and easily fit it into your dashboards.
Start your free trial now
Slice and Dice in Any Order
Choose the order of the dimensions for a breakdown of the measure you want to analyze. Or leave it to the user, as it's so simple to set the next dimensions and rearrange them on the fly with easy-to-use UI controls.
Schedule a demo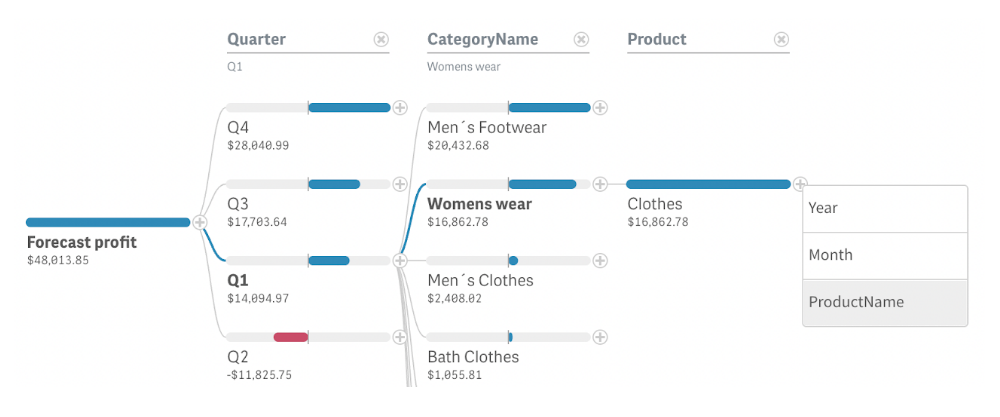 Work with Negative Values
Easily add negative values to the decomposition. Positive values cover the whole bars of the respective elements in the decomposition tree. But when there is at least one negative value on a level, the element bar gets split into two equal parts to ensure an intuitive understanding.
See it in action
Scale Value Bars
Highlight the desired insights by choosing the way the width of the value bars is calculated: relative to the maximum value across the current level (to compare levels within a dimension), relative to the parent value (to compare contributions to the parent), or relative to the root element (to compare contributions to the total).
Learn how to use it
Adjust Colors
Optimize the legibility of the visualization by choosing the right coloring option depending on the task at hand: bicolor (with different colors for positive and negative values), conditional, by measure, or simple solid (e.g. for branding purposes).
Start your free trial now
Set Space-Efficient View
Opt for a compact or wide view depending on the desired place in your BI dashboard and the nature of your data being disaggregated across dimensions.
See it in action
Navigate with Zooming and Paging
Navigate the decomposition tree with ease even when there are too many elements. Zoom in and out to get the best view of your data at any moment. Use paging to limit the number of elements displayed on each level at a time and browse beyond with the help of intuitive UI controls.
Learn how to use it
AnyChart has been developing charts and dashboards for over 15 years!
Our products have received a lot of recognition and awards from data visualization and software industry experts.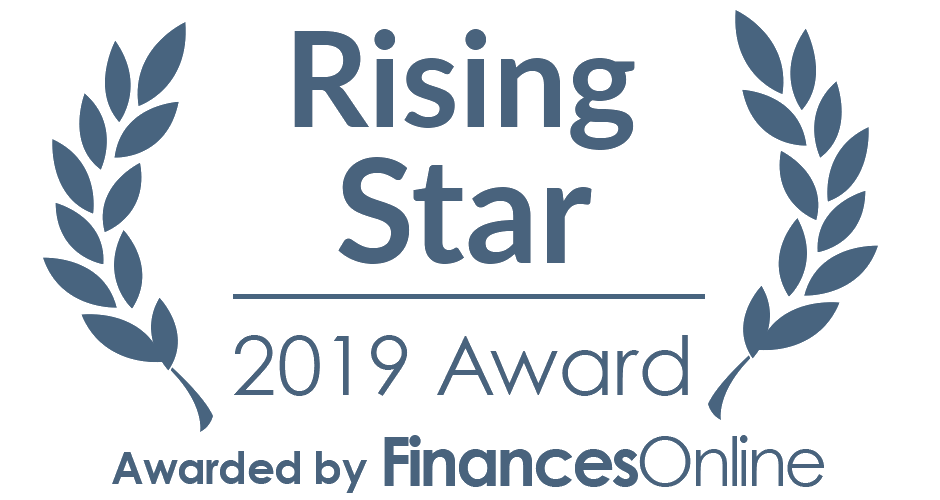 Mais de 75% das empresas do Fortune 500 e milhares de startups estão satisfeitas com o AnyChart